PADI Rescue Diver (as of 2 participants)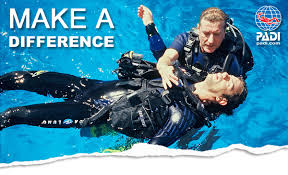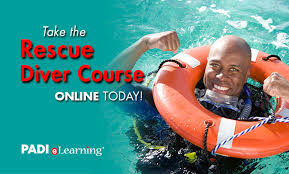 Duration: 4 Days (approx.)
Location: Hermance
Product code: RESC21
Rescue Diver
The words 'challenging' and 'rewarding' best describe the PADI Rescue Diver course. This course expands on what you already know about diving and how to prevent and manage potential issues, rescuing yourself and other divers.
What will I learn?
During the PADI Rescue Diver course you'll learn what to do in situations that may need a clear head. Means: Get it all under control. Even when you've checked yours and your buddies equipment properly before entering the water. Conditions may change during a dive or, the gear can get broke or run fail during a dive. Maybe there's something going wrong with your buddy. Then it's up to you to do the right things. Show that they can count on you, because you are the one who know the right steps to do. Give them safeness, help them in difficult situations! Just be what you've ever wanted to be: A real confident, safe and handsome diver!
You'll also learn:
Assisting a diver at the surface (breathing non breathing)
Assisting a panicked diver at the surface and underwater
Rescue breathing & CPR
Managing problems in and out of water
Finding a lost diver
Setting up a rescue plan
All necessary steps after an incident
Managing a whole rescue situation
Different rescue scenarios will lead you into certain circumstances and show you how to get them under control and manage them.
Stress management –break the funnel of stress!
Assisting divers under shock, over exhaustion, dehydrations unconsciousness, different injuries and much, much more
How to deal with the authorities
Because this course is based on some basic medical knowledge please make sure that your last First aid class (EFR) is not older than 24 months. In case you've never done a first aid course before, GO Dive will give you the opportunity to do first the EFR™ course in advance. You can book this on the next page at a special package price for an extra of 298 CHF.
Set Up
Duration: 4 days (with EFR 5 days)
Number of dives: 4 (most skills are trained at the surface, therefore only 4 open water dives needed)
Pre-requisities: be 12 years or older (for Junior Rescue Diver) Certified PADI AOWD (or have a qualifying certification from another organization) Be trained on first aid within the previous 2 years. If you shouldn't have that, you can book the Emergency First Response (EFR) on the next page as an extra at the costs of 298 CHF
Participants: min. 2 => The course if very interactive and requires role play, i.e. one participant playing the victim. Therefore I currently only offer the course as of 2 participants. Yet, if you are interested to take the course, but don't know about someone else to do it with, please still get in touch with me at info@go-dive.ch - I will either coordinate with other interests or run the course with an assistant (which will require a small upcharge)
Price includes
- PADI Certification fee
- Full dive equipment & tanks
- PADI eLearning access code, valid for a life-time!
- Dive Insurance
Booking
You only select the first day of the four in the calendar and you can then put your date preferences for day 2,3, and 4 into the comments field when finishing the booking (do not need to be consecutive but pls only take dates that are shown as green) and I'll reconfirm the .dates with your booking confirmation.