Personal Dive Coaching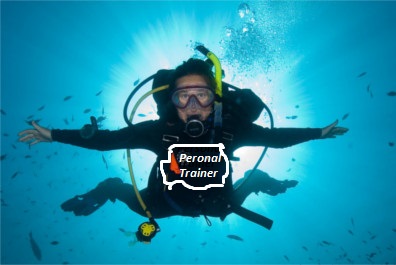 Duration: 120 Minutes (approx.)
Location: Hermance
Product code: coach
This is an intense 1:1 session (45-60 minutes in the water) focused on your specific objective to improve a certain scuba-diving skill.
You would be surprised how many qualified divers struggle with a specific skill or just don't feel as comfortable under water as they could because of a worry that they may have about a certain skill, that they will need a lot more air then their peers, that they fall behind the group because they are not fast enough, or that they can just not keep a consistent level of depth with the group. All of this and more could easily be eliminated with some dedicated training.
It could e.g. be that you would like to have a better buoyancy when you dive, but you don't necessarily want to do the whole PADI specialty to improve on this, or you would like to move faster under-water, or you may want to improve your breathing techniques, so that a tank lasts for longer, or -very commonly- you somehow managed to clear your mask for your PADI qualification, but in fact you hated it and you are not feeling comfortable to do this, hoping with each dive that it won't be necessary.
No matter what your individual need to improve is, we will work on it together intensely, but with fun! Already after one first personal coaching session you will likely feel a lot more comfortable with the specific skill. Being able to enjoy your next dive to the fullest.

Flexible schedule, equipment included (ask for a discount if you have your full own equipment!). Duration: in total app. 2 hours, thereof 45-60 min in the water